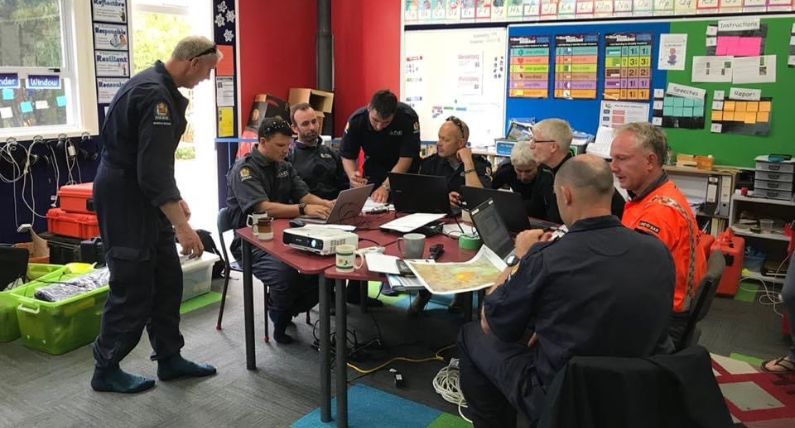 Search Scenarios #1
In the first of an occasional series, NZSAR Senior Advisor Matt Wheble has put together several scenarios that can be used in training sessions for operational SAR agencies.
Scenario one: Young child on a school trip
A six-year-old has gone missing on a school trip to a local forest park. They were last seen four hours ago. Four adults from the trip, with limited outdoor experience, entered the bush two hours ago to search for the missing child. There is no cellphone coverage in the area and no-one has heard from the group of adults since they started searching. Friends and family are starting to get worried.
A large group of family and friends of the missing child have gathered and are talking about going in to search for the child. One of the family members has put a post about the situation on Facebook, which is attracting a lot of interest. A local has offered to run the search on behalf of the family. The light is fading and the weather is due to turn to a cold southerly with heavy rain warnings.
Things to consider:
- What is your search urgency?
- What would your initial actions be?
- What would your objectives be?
- How do you manage the expectations of both the child's family and the families of the four adults?
- How do you manage the spontaneous volunteers?
Scenario two: Injured male on a local track
Ambulance comms has received a call about an injured 72-year-old male on a known local forestry track. Airdesk task a helicopter to go to the area, however they cannot locate the person from the air. They advise Police of this.
Calls to the cellphone that initiated the incident have gone unanswered, and requests for Mobile Locate have not been accepted. The man's name and nature of his injuries are unknown.
Things to consider:
- What is your search urgency?
- What are your initial actions?
- What would your main objectives be?
If you have any questions about these scenarios, you can get hold of Matt via info@nzsar.govt.nz
Back to News