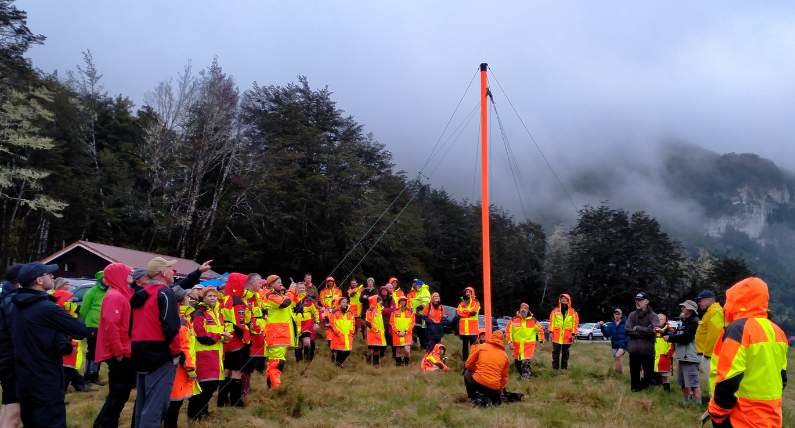 Trial of long-range digital radio radio well underway
A high frequency communications system being trialled by Wakatipu Search and Rescue has potential to bolster the emergency communications network.
Early results from the long-range digital radio trial show that the system has the potential to improve flexibility and reliability in SAR communications systems, especially in areas where the terrain makes communications difficult.
It was demonstrated to LandSAR and Amateur Radio Emergency Communications (AREC) members at last November's Southern Region SAREX, hosted by Wakatipu LandSAR at the Routeburn Track Shelter, about 90 minutes' drive from Queenstown.
It was an opportunity for AREC to increase its presence in Central Otago, and for its members and local Police to learn about advancements in the radio communications space, from a key member of the team shaping the project.
LandSAR's Group Support - Equipment and Technology Officer Matt Ellingham was able to demonstrate how it works by establishing a link with Westport from the group's location on the Routeburn Track.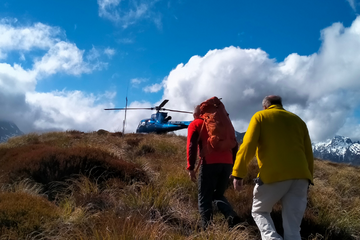 It was a chance for LandSAR and AREC volunteers to get experience and hands-on knowledge of the equipment during the trial period.
AREC Regional Manager South Lindsey Ross says it was an excellent opportunity to foster closer relationships with LandSAR.
"During the exercise, AREC members took turns to operate the base radios and work with the management team to coordinate the exercise.
"It was also the first time that two of our volunteers had been involved in SAR, and it was a perfect opportunity for them to see things first-hand."
The long-range digital radio project is a LandSAR-run initiative, sponsored by NZSAR, to trial a modern high frequency (HF) radio network across New Zealand.
Matt, who looks after LandSAR's technology and equipment for its volunteer groups nationally, says what was demonstrated was an extension of a proof of concept developed by LandSAR Wakatipu a couple of years ago.
"They've been interested in this technology for a number of years. My role is to extend on the work Wakatipu has done locally, and to branch out the network, which is what we have done over 2021."
Matt says currently there are HF sites in Queenstown, a site near Westport and another being built at Whangara, north of Gisborne, which collectively provide coverage for up to 90 per cent of New Zealand.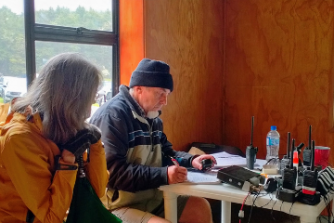 The system works via a network of HF ground stations, which are digital high frequency radio transceivers. There are currently three portable radios, about the same size as a mobile repeater, which accompany the HF sites, and are currently assigned to the three Police districts involved in the trial.
"These portable radios are used in the field to talk to the ground stations."
Matt says the ground stations are solar and battery-powered, and are connected to the Internet via wireless modems, with further technology including satellite options being explored as a back-up.
He says it's helpful from a Police perspective because it will allow communication from an operations base to teams in the field via the Internet.
The long-range digital radio system uses technology called Automatic Link Establishment which builds a database of signal strength and conditions and chooses the best frequency on which to operate at any given time.
"It will change automatically without the user having to do anything. That's been a challenge with old style HF SAR radios in particular," Matt says.
It also uses a Near Vertical Incidence Skywave (NVIS) antennae so rather than a "really long hop" as used with traditional HF, it propagates the signal directly upwards.
Matt says a simple way to understand how this works is to imagine you're out watering the garden, and you put your finger on top of the hose and point it so that it squirts directly upwards. The signal then propagates like falling rain. Using NVIS the radios communicate over an ideal range of around 3-400 kilometres.
He says a more robust communications system is needed in areas of New Zealand where the terrain is steep and high and which limit VHF coverage.
Matt says communication is critical to saving lives and it's heartening to see efforts being made for closer collaboration among various organisations.
"One of the challenges in the SAR space is that often we head off and do our own thing. Joining up the thinking, especially in technology, is what we're striving to do with this project and working with Police, AREC and other agencies as much as we can."
All images courtesy Lindsey Ross, AREC
This story was first published in issue 58 of Link magazine (March 2022)
Back to News